We at Koon Legal provide legal services to those who have been injured either physically or psychologically as a result of the negligence of another person or company. If you have been injured due to a traffic collision, slip and fall accident, defective product, workplace negligence or even professional malpractice do not wait. We are here to make sure that your legal rights are represented.
If you have suffered personal injuries caused by the negligent conduct of another person, you may be entitled to receive compensation for your losses, including but not be limited to lost wages and medical expenses. If the person at fault is found to have acted with malice, you may also be entitled to receive punitive damages.stigate any alleged damages or injuries, to make sure that they were not caused by another means apart from the accident itself.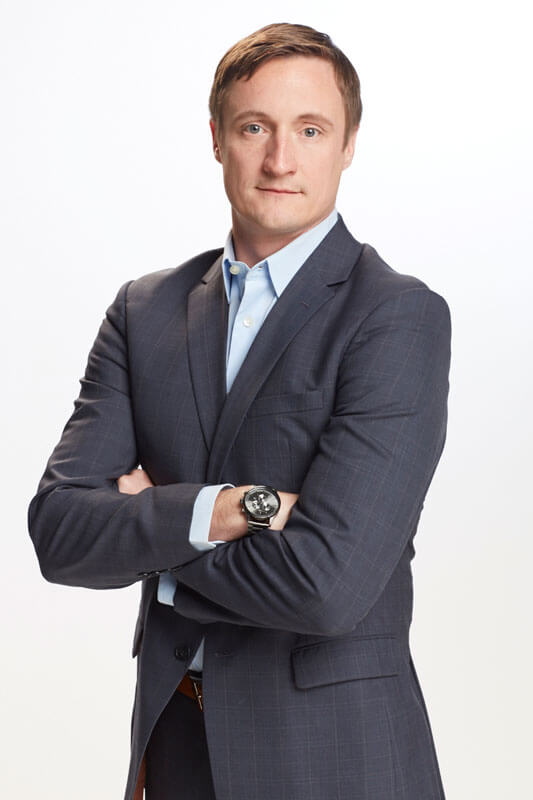 In order to file a successful claim, four elements must be proven:
1. Duty
The claim should establish that the party at fault (i.e. the defendant) had a duty to exercise reasonable care under the circumstances. For instance, a driver of a motor vehicle has the legal duty to observe the traffic laws and to drive in a safe manner so that the other drivers around will not be endangered or suffer an injury.
2. Breach
The claim should also establish that the party at fault breached the duty or, in other words, they failed to meet the duty that they owed to the injured party. In other words, the at-fault party must have failed to act reasonably under the circumstances (i.e. negligence). Using the above example, a breach would have occurred if the defendant caused a collision with the injured party's vehicle because the defendant failed to stop at a red light. By not observing the traffic laws and acting negligently, the defendant breached their duty.
3. Causation
The claim must prove that the defendant was the one who caused damage and injury.
4. Damages
Finally, that the victim suffered some type of injury as result of the defendant's negligent or careless conduct. Any injuries or damages suffered must be as a direct result of the accident. The defendant's counsel will investigate any alleged damages or injuries, to make sure that they were not caused by another means apart from the accident itself.
What to Expect in your Personal Injury Case and Frequently Asked Questions:
HOW LONG WILL MY CASE TAKE TO RESOLVE?
This is perhaps one of the questions most frequently asked by clients. This is also one of the most difficult questions to answer. Essentially, time is a very important factor in settling a claim. In fact, it is dangerous to settle certain types of claims too soon because it often takes a long time for serious injuries to become evident. Ordinarily, the doctor must complete his or her treatment before your claim may be settled or a complaint may be filed. Once the client has completed treatment he or she should notify our office immediately. The next step involves the mailing of a demand package to the defendant or his or her insurance company. If the demand is rejected or an unacceptable offer is made to settle the case, we then proceed to the litigation stage. At this point, a complaint is served and filed with the Court. This stage could take a number of years to complete before the case is ready for trial. Of course, every case is unique and some settle during litigation at an early stage.
WHO WILL TAKE CARE OF MY CASE?
All cases are assigned to a specific Lake City or Miami personal injury lawyer in the office. Each lawyer has a secretary, paralegal, and a working investigator. Any questions that you may have can be answered by the secretary or lawyer responsible for handling your case. Notwithstanding that you have a specific personal injury lawyer handling your case, all of the lawyers meet for strategy on your case and a consensus is reached. Understand that the firm is highly experienced in complex litigation matters and is committed to the vigorous representation of all of our clients.
WHO PAYS FOR MY MEDICAL EXPENSES AS A RESULT OF MY ACCIDENT?
This is an important aspect of your case. It is very difficult to explain the complexity of who pays for your medical bills associated with your accident. Nevertheless, if you have any type of health insurance coverage whether it is an HMO, PPO, MEDICAID, MEDICARE or CAR INSURANCE, that information needs to be given to us immediately as you may be waiving some of your rights if you fail to do so. Many clients elect different coverage with different types of deductibles. These deductibles are the responsibility of the client. At the conclusion of your case, a portion of your recovery may need to be used to pay off medical bills that are still pending as a result of your treatment.
Photographs are extremely important in most cases. For example, in an automobile accident, photographs of the automobile and the accident scene are essential. Photographs of a client's particular injury are also important. Any photographic documentation of defective products and/or conditions is also necessary in most cases. Please forward any and all negatives and photographs pertaining to your case.
Witnesses' names, addresses, and telephone numbers should be forwarded to our office immediately.
FRIENDS, EMPLOYERS, NEIGHBORS AND/OR CO-WORKERS
Individuals with whom you have frequent contact may need to testify in the future regarding your disability, pain, and suffering, lifestyle and activity prior and subsequent to your accident/injury; thus, it would be appropriate to advise this office of their identities as they become known to you.
Records must be kept of all lost wages resulting directly or indirectly from your injuries. In addition, please provide a log of doctor visits, medical expenditures, out of pocket costs, etc.
Keep a diary recording all of your chief complaints and medical progress. It would be very helpful to your case to keep a continuous record of information such as physical discomfort, limitations in your ability to perform routine activities, any adjustments you have made in your lifestyle, and any other information you feel would help to illustrate the pain and suffering you have experienced as a result of your injuries.
Any and all medical treatment, including any diagnostic procedures, and physical, psychological or psychiatric therapy should be reported to our office immediately.
PRESCRIPTIONS AND MEDICATIONS
A record of all prescriptions and medications must be documented, preferably by saving all containers.
Medical and hospital bills must be immediately forwarded to our office (you should keep a duplicate copy for your file). This includes any other records and/or expenses you may have incurred due to your accident, including the employment of any care providers.
PRIOR INJURY OR PRIOR TREATMENT FOR PRE-EXISTING CONDITIONS
All prior injuries and treatments for pre-existing conditions must be disclosed to your attorney immediately, as many good cases are lost by the injured person concealing or forgetting to disclose a previous injury or pre-existing condition.
Doctors' names, addresses, and phone numbers who have treated you in the past, present, and/or future must be written down and forwarded to our office. Particular attention should be given to all doctors in South Florida as the defense may easily obtain copies of these medical records. We do not expect you to remember everything concerning your medical history; therefore, you may wish to obtain copies of all medical records from your family doctor, etc., so that you may review your medical history to refresh your memory.
Insurance companies will thoroughly investigate the facts of your accident, as well as all past injuries. These companies obviously keep a record of any and all claims against all insurance companies whereby they will surely discover any and all previous claims. The insurance company may even secretly video tape you at any time until the case is settled. With social media being such an active part of our everyday lives the insurance companies can search Facebook, Instagram and other social media outlets.
Communicate all of your complaints to your doctor as his or her records will only reflect those ailments about which he or she is made aware.
Insurance claims for benefits for all injuries should be made as soon as possible. If you are a insured under any other insurance policy, from carriers such as Blue Cross/Blue Shield, you may be entitled to additional coverage for expenses exceeding your automobile policy limits.
LET US REVIEW BEFORE YOU SIGN IT!
All documents should be reviewed by your attorney prior to being signed by you. Our office should be informed of all circumstances, including applications for insurance benefits, reports to the State, any change in doctors, any change in employment, or any change in treatment, etc.
Do not have your automobile repaired until you are certain we have obtained pictures of the damage.
If your injury requires a cast, brace, traction, or other appliance, you should save it. Also, if your case involves a slip and fall and your clothes were stained by the substance that caused your fall save the clothes. We may use these items at the time of trial to assist a jury in understanding your case.
If you have been in an accident and have suffered personal injuries caused by the negligent or careless conduct of another person, you should consult with a personal injury as soon as possible. To schedule a free consultation with Lake City personal injury lawyer Travis Koon, please contact (386) 597-0000.
Tellus nulla lorempulvinar luctus nec
Lorm ipsum dolor sit amet, consectetur adipiscing elit. Ut elit tellus, luctus nec ullamcorper mattis, nulla lorempulvinar dapibus leo.
Ut elit tellus luctus nec
Lorm ipsum dolor sit amet, consectetur adipiscing elit. Ut elit tellus, luctus nec ullamcorper mattis, nulla lorempulvinar dapibus leo.